Horseback Trail Rides and Stables in Breckenridge, Copper Mountain and Keystone Resorts
Horseback riding in Summit County is the best way to have a true Colorado western experience. Grab your wedding guests or co-workers and head out on the trail to explore Colorado. No horse riding experience required!
There are stables at Keystone Resort, Breckenridge and Copper Mountain, and your horseback riding adventure will include sweeping panoramic views for the Gore Range or Ten Mile Ranges, stream crossings and wildlife sightings.
---

Breckenridge Stables
P.O. Box 6686
Breckenridge, CO 80424
(970) 453-4438 or (970) 389-1777
Breckenridge Stables
We're located on Peak 9 of the Breckenridge Ski Resort.
On a Breckenridge Stables trail ride, you'll  spend an hour and a half exploring the beautiful Breckenridge scenery  between Peaks 9 and 10 on the Ten Mile range above Breckenridge. You  will experience river crossings, beaver ponds and breathtaking panoramic  views of the Continental Divide. With over 100 horses, we're able to match each rider to a horse based on the rider's ability and age.
ADD CARRIAGE RIDES AND SLEIGH RIDES IN WINTER.
---
Copper Mountain Stables
Copper Mountain Resort
(970) 968-2232
Copper Mountain Stables
All of our trail rides are on beautiful high country trails that lead  you through a forest of pines and meadows.  Lots of stream crossings, spectacular views, and wild flowers are abundant everywhere you turn.  You can expect to see deer, chipmunks, and squirrels. If you are lucky, an elk, bear, or moose may be spotted!
---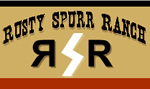 Rusty Spurr Ranch
Dillon, Colorado
970-468-4732
Rusty Spurr Ranch
We are a small company of cowboys and cowgirls that got its start in 2001. We were motivated by the idea of delivering a higher quality, day time horse activity that was still affordable and held closely to the Western ideals of horse/rider interaction. We are still staffed by the same core of people who began this venture, along with a few new additions.
---
Western Sky Activities
Breckenridge, CO 80424
970-688-2340
Western Sky Activities
are available for one, two or three hour trips and are a great way to see some of Colorado's most beautiful landscape and wildlife. Breakfast and Dinner rides are available as well with Western fare served cowboy style. Private rides are also available for more personalized service. Minimum age is 7 years old for a single rider.
---
Keystone Stables
West Keystone
Keystone, Colorado 80435
800-354-4386
Keystone Stables
The Keystone stables offer Horseback Riding and Pony Rides. Enjoy the beautiful scenery of the Rocky Mountains while having an outdoor adventure.