Find Frisco, Colorado wedding locations, wedding photographers, wedding cakes and more at Mountain Celebrations. Frisco is an ideal place to host your Colorado Rocky Mountain destination wedding, as it's centrally located in Summit County, is close to ski resorts and other activities for your wedding guests or attendees, and is conveniently located just off of I-70.
Know as "Main Street to the Rockies" Frisco is a vibrant mountain town with a quaint main street filled with shops, bars and restaurants.
Throughout summer, the town hosts many events including the BBQ Challenge, 4th of July Celebration, Art Fairs and more. There is something going on most every weekend in the summer! Click here to learn more about the Town of Frisco.
Wedding Venues in Frisco, CO
Town of Frisco Parks
The Town of Frisco has numerous venues for weddings, reunions, meetings and parties.  Walter Byron and Meadow Creek Parks are available to rent for group use as well as the Frisco Bay Marina and Frisco Historic Park's Log Chapel and Gazebo. Of the seven parks and facilities available for rental in Frisco, these particular locations can accommodate private events such as family reunions, weddings, receptions and picnics.
For more information on our parks and facilities,  including rental rates or to make a reservation, please click here.
Frisco Day Lodge
The Frisco Day Lodge is a beautiful 4,000 square foot facility with a great room boasting a fire place and comfortable seating for guests to relax and enjoy the scenery. Outdoor seating is available for those nice Summit County sunny days. Restrooms, WiFi, and lockers are available for use. Snacks and beverages are available at the Gold Pan Cafe during hours of operation. Click here for a reservation request form.
---
Hotel Frisco Conference Room
Welcome to Hotel Frisco, an ideally located boutique hotel for mountain environment retreats in the center of downtown Frisco, with easy access to Colorado's premier ski resorts. The Hotel Frisco has 800 Square feet of meeting space with a capacity for 42 people.
---
Frisco Inn on Galena
Discover the perfect mountain getaway at the Frisco Inn on Galena Street, Summit County's premier lodging experience. Let us show you our exceptional hospitality and service; our boutique hotel is the perfect setting to relax, reconnect, recreate, and rejuvenate. Meeting space for up to 50 people.
Frisco, Colorado Lodging
Lodging in Frisco comprises everything from large hotels to family-run bed & breakfasts, and everything in between. Frisco's central location in Summit County makes it the ideal location for hosting your Colorado destination wedding, conference or meeting.
---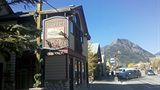 Hotel Frisco
308 Main St,
P.O. Box 397,
Frisco, CO, 80443
---
Frisco Lodge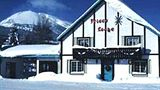 321 Main St.
Frisco, CO, 80443
---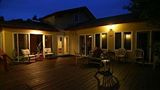 Frisco Inn on Galena St.
106 Galena Street
Frisco, CO, 80443
---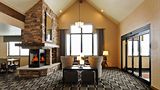 Alpine Inn
105 Lusher Ct.
Frisco, CO, 80443
---
Holiday Inn Summit County
1129 N. Summit Blvd.
Frisco, CO, 80443
---
Ramada Limited Frisco
990 Lakepoint Drive
Frisco, CO, 80443
---
Rehearsal Dinner & Wedding Reception Venues in Frisco, CO
Frisco has everything you need to host your rehearsal dinner or wedding reception, and most Frisco restaurants are within easy waking distance of lodging and activities.
---

The Boatyard
304 Main Street
Frisco, CO 80443
www.boatyardamericangrill.com/catering

We cater corporate events, weddings, and parties of all kinds, with both meal delivery and on-site cooking. If you want an event that will truly impress your guests, give us a call at 970-668-4728 and speak to one of our staff today!
---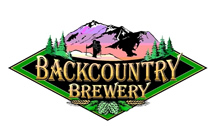 Backcountry Brewery
720 Main Street
Frisco, Colorado 80443
Whether you require a small room setting for an informative business group or large setting for a wedding reception up to 250 guests, The Backcountry Brewery & Restaurant can accommodate your every desire. We contour our menu and facility to fit your special occasion! For more information, Please contact Charlie Eazor at 303-927-9384.
---
Blue Spruce Inn
20 Main St.
Frisco, CO 80443
http://www.thebluespruce.com
For private events, the upstairs dining room can accommodate meetings or parties up to 25-40 persons. The historic bar can accommodate up to 70-90 persons for weddings or parties.
---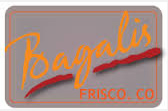 Bagalis Restaurant
320 East Main Street
Frisco, CO 80443
http://www.bagalisfrisco.com
We use Colorado grown products whenever possible and serve rustic yet sophisticated cuisine. In addition, we have a commitment to creating a harmonious and symbiotic relationship between food and wines of the world.
---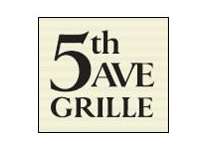 5th Avenue Grill
423 Main Street
Frisco, CO 80443
www.5thavegrille.com
A fashionable gathering place for celebrations and special functions, 5th Ave Grille is well equipped to accommodate events and parties. Enjoy selections from our appealing menu or customize a menu for your group.
---
Tuscato's Italiano Ristorante
311 E Main Street
Frisco, Colorado 80443
Centrally located on Frisco's historic Main Street, Tuscato has been a locals' favorite for fine Italian cuisine in a warm & casual setting since 1989.